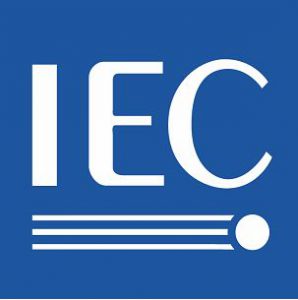 International Electrotechnical Commission
A participação na elaboração das normas internacionais IEC – International Electrotechnical Commission, é feita através do Comitê Nacional da IEC de cada país. O Cobei é o responsável pelo Comitê Nacional Brasileiro da IEC assegurando a participação do Brasil nas atividades da IEC.
Clique no link abaixo para acessar as informações do Comitê Nacional Brasileiro da IEC:
Participação brasileira na IEC
A pesquisa e compras de normas IEC pode ser feita diretamente pela webstore da IEC.
Ultimas notícias dos trabalhos da IEC:
• Global Visions – Stimulate collaboration
• e-tech magazine – The vital role of standards in our smart world
• Technology Leaders – Small and medium enterprises and their involvement in IEC.
• News log – Addressing ethics in autonomous and intelligent systems
• IEC Blog – How low-cost technologies are helping refugees get basic comforts
• Meetings & events – IEEMA TECHNICAL EVENTS
• TC News – Decisions and actions resulting from the SMB meeting held in Geneva.
• Just Published – Keep up to date with new publication releases and announcements with our free IEC Just Published email newsletter.
Ferramentas e serviços on-line projetados para membros e experts em suas atividades
diárias da IEC:
• Collaboration Tools – A working area for more than 40 000 experts actively participating in the IEC, with functions such as document dissemination, group discussions and project management.
• Public Commenting – Not only do you get to preview Draft IEC Standards (CDVs), over a two month period before final approval, you also have the opportunity to help shape International Standards in your field.
• Electropedia – Contains all the terms and definitions in the International Electrotechnical Vocabulary or IEV which is published also as a set of publications in the IEC 60050 series.
• Events, Workshops & Committee Meetings – View our meetings calendar to find out more about upcoming meetings and events.
• Reference materials – Statutes / Directives / Agreement / Guias.
• Standards in Database Format – Some IEC publications have been developed in database format to better support the needs of standards users.
• Meeting Registration System.
Mais informações em www.iec.ch.
14